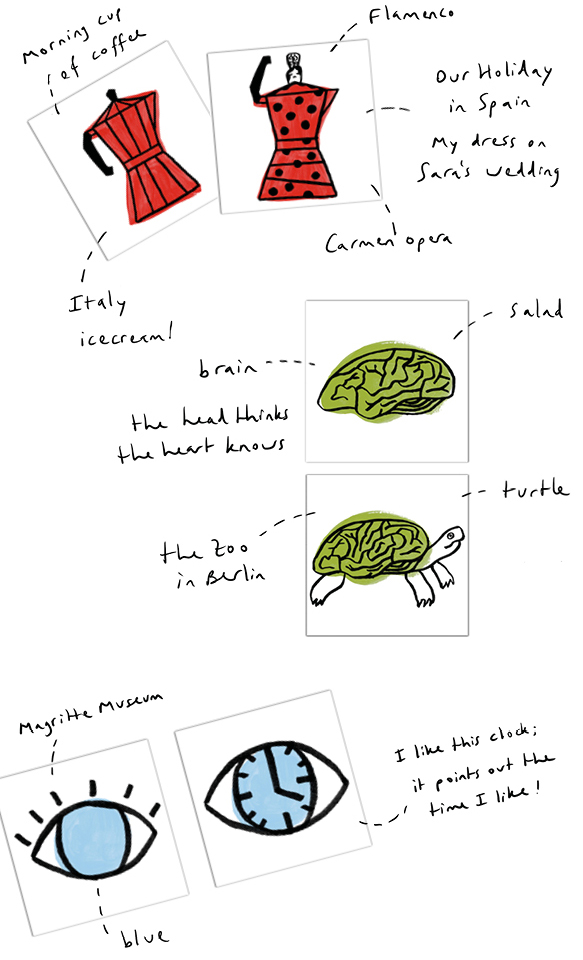 play · associate · connect
More than a game, a dialogue with the imagination
The game of Memory consists of placing the cards face down and flipping them over, two at a time, to find pairs. Whoever gets most pairs wins.
In POETIC MEMORY, there are two identical shapes in the same color, but the second one becomes something else.
Depending on the degree of Alzheimer, you can use a selection of the cards instead of the entire deck. Another possibility is to place the cards face up and play with the images. You can also find alternative ways to play, for example, looking for colors or different parts of the body. The game can be played in a group or individually to reinforce speaking, classifying into categories, eliciting memories, or expressing feelings.
The cards allow players to talk without worrying about making mistakes, because the images are subject to multiple interpretations.