The game that helps you to connect with people who have Alzheimer's
The worst thing about Alzheimer's isn't memory loss.
It's losing the connection that binds us together.
Reconnect with them by playing, imagining together, remembering histories, laughing again.
Because playing helps us to connect better.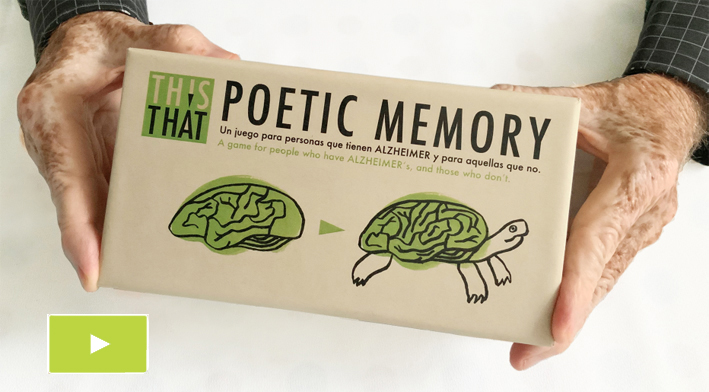 POETIC MEMORY is based on the well-known Memory game and supported by the Alzheimer Catalunya Foundation. It provides cognitive stimulation for people living with Alzheimer's through creativity and metaphors. It also reinforces emotional bonds between family members, caregivers and people living with the disease.

This visual game is not just associated with images. It plays with concepts, symbols, and colors. You can also find alternative ways to play, for example, looking for colors or different parts of the body. The game can be played in a group or individually to reinforce speaking, classifying into categories, eliciting memories, or expressing feelings.
The images are clear, simple, and conceived for adults. The cards allow players to talk without worrying about making mistakes, because the images are subject to multiple interpretations.